Specifications:
The IN-3 Catron Turner remain in a fixed position, regardless of the turning configuration;
Quick set-up;
Can be installed on all manufacturer makes and models of folder gluer models, new or existing;
Can be used with Ergosa

™

universal packers and Virtuo

™

auto packers;
Rotates all box types (small to very large);
3 possible configurations: left, right or straight through;
Box sizes:
Width: Min 4" (100mm)
Max 22" (560mm)
Length: Min 5" (125mm)
Max 24" (610mm)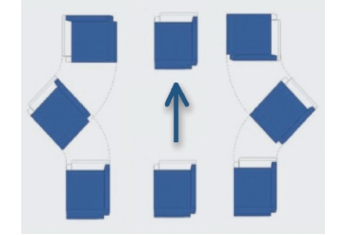 Carton Turner IN 3.0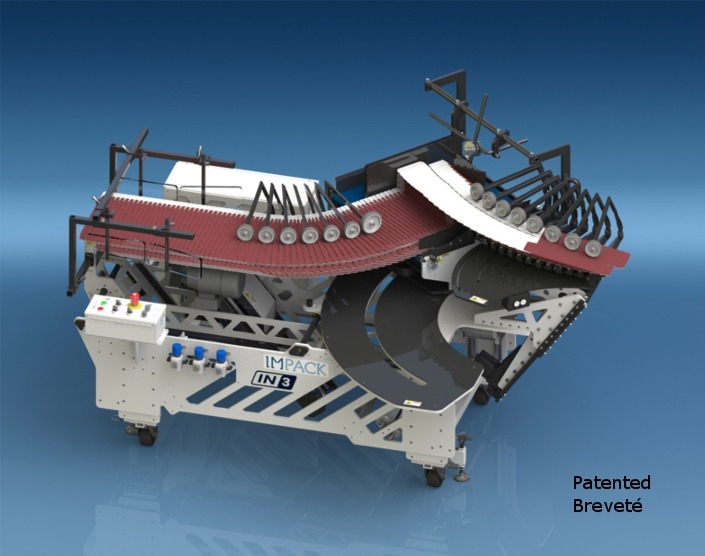 « THE MOST ADVANCED CARTON TURNER.»
The Carton Turner IN-3 can rotate all types of cartons 90 degrees to the left or right depending on the desired packing specifications. It also allow straight through passage of 4/6 corner boxes, without the need to remove the unit. The IN-3 remains stationary, and does not require the packer to be moved when the carton-turner direction changes configuration. The IN-3 Carton Turner can be used inline with all IMPACK™ packing systems and other carton packers.