Universal packer Ergosa™ A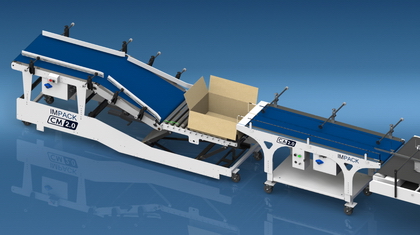 « THE ERGOSA™ A; THE MOST ECONOMICAL OF THE ERGOSA™ SERIES. »
The universal packers of the Ergosa™ family bring the best of both worlds. With the Ergosa™ packers you get the flexibility of a semi-automatic packer and the performances of an automatic packer. They also allow access to the individual boxes for quality control and checks required in today's market.
The entry level "A" model contains all of the basic elements needed to take advantage of an ergonomic and more productive packing station.
A few options available with the Ergosa™ 8A :
Special attachment for packing into trays;
MIC™ control of the gluer from the packing station.