PPCTS SUCCESSFULLY LAUNCHES NEW SMARTFOLD 1100SL ULTRA X FOLDER GLUER AT IADD/FSEA ODYSSEY SHOW.
June 10, 2017 - The new PPCTS/DGM SMARTFOLD 1100SL ULTRA X folder gluer for folding cartons was successfully launched and sold at the recent IADD/FSEA Odyssey show in Schaumburg IL.
The extra length and faster Smartfold ULTRA X is equipped with motorized carriers, job memory recall, servo drive technologies and many more features for fast changeovers to maximize uptime and productivity.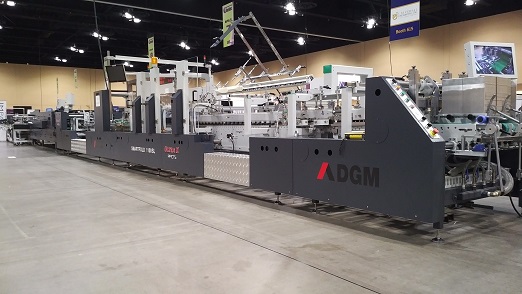 The SMARTFOLD 1100SL ULTRA X is the latest addition to the PPCTS SMARTFOLD folder gluer family and the bigger brother of the ULTRA that was also successfully launched by PPCTS last year.
For more information, contact Richard McDonald at 262-695-7536 x103, sales@ppcts.com or visit the PPCTS website at https://www.ppcts.com