Specifications:
Single level / 1 or 2 rows packing;
Can be installed on all Ergosa™ 8 Universal Packer;
Ideal solution for auto/lock bottoms, 4/6 corners from medium to large sizes;
Case sizes:
Width: Min 8" (204mm)
Max 22.5" (571mm)
Length: Min 10" (254mm)
Max 27" (686mm)
Height: Min 5" (127mm)
Max 19.5" (495mm)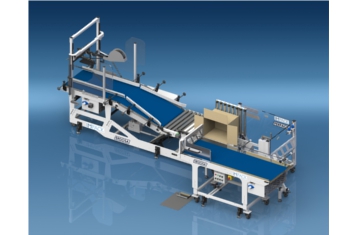 Perpack Back Side Packing Station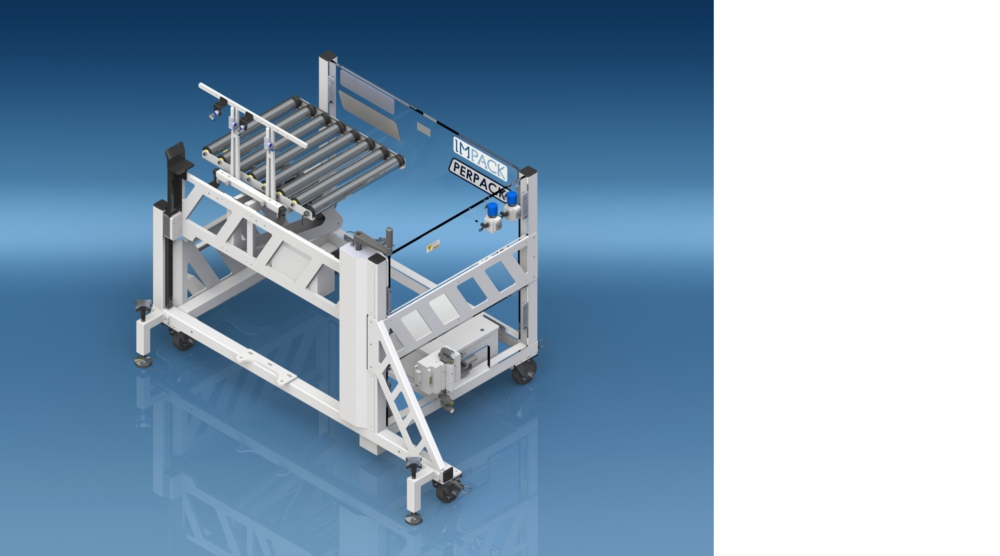 « FOR FAST AND EFFORTLESS PACKING »
The PERPACK Back side perpendicular Packing Station is a small module that can be easily installed on the ERGOSA™ 8 Universal Packer in order to offer an ergonomic and efficient solution for larger size cartons and auto bottom boxes. Its simple pusher device allows a quick packing of complete rows with a minimum of manipulations which makes the PERPACK the ideal solution for complex carton blanks packing such as auto bottoms (with MFA™) or for the packing of large straight line and 4/6 corners. The PERPACK Module allows packing single layer on one or two rows.